Residential HVAC Services 
Keeping You Comfortable in Your Home is What We Do.
Residential HVAC Services

Air conditioning and heating services with QRC means you have over 50 years of combined experience and service to Winston Salem and surrounding areas. We provide the highest level of HVAC service.

We are your air conditioning and heating experts offering excellent quality of service and competitive rates. We provide our customers with air conditioning and heating solutions, not just products. Our licensed, bonded, and insured technicians are trained to maintain and service a variety of air conditioning, heating, and ventilation units. Whether you need repair, maintenance, or replacement we want to be your heating and cooling systems service provider.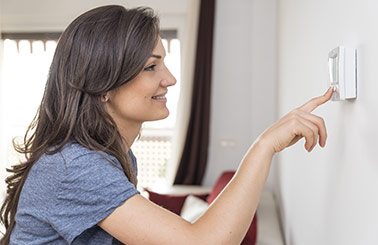 We provide service 24 hours a day, 7 days a week. Call us today and take advantage of our areas of expertise: Residential HVAC repair, central air installation, ductless HVAC system, HVAC maintenance and more. We also provide system evaluations and annual premium Home Service and Preventative HVAC Maintenance Programs.