Need a New Air Conditioner? Use Our Contact Form to Get Started!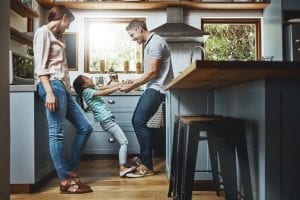 Operating an older air conditioner unit often brings about some challenges. Not only are they less energy efficient, causing you to pay more each month to operate, but they also need more frequent repairs and are more likely to break down during a heat wave.
At QRC, we recommend calling us about air conditioner replacement if your older air conditioner:
Blows warm air instead of cold
Has poor air flow that isn't resolved with a repair
Makes loud noises
Leaks coolant or has excessive condensation
Struggles to keep your home cool
There are lots of reasons to choose QRC for your residential air conditioner replacement needs! We offer:
0% financing for those who qualify*
Installation of top-of-the-line equipment
More than 15 years of meeting the needs of our clients
Absolutely impeccable service. I highly recommend working with this company.

- M. Smith
Don't let your air conditioner get away from you this summer. Use our contact form to schedule your air conditioner replacement services!
---
*Financing available upon approval.