We're Providing The Same Superior Services for Residential Customers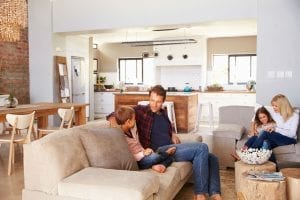 At QRC, we have built our reputation by offering the highest standard of commercial refrigeration and HVAC service, repair, installation and maintenance services in the Winston-Salem area. Then we realized that homeowners should have access to the same trusted services!
We are now pleased to offer HVAC service, installation, repair and maintenance to residential customers.
We want our residential customers to benefit from the same excellent level of service, competitive pricing, and experienced knowledge that our commercial customers have come to rely on and expect. Our new HVAC service for residential customers includes our thorough 22-point checklist to make sure your system is running smoothly all year long.
Our 22-Point Checklist Includes:
Clean and check pilots
Adjust pilot
Check thermocouple
Inspect burners
Check fan belts
Check amperage draw
Check furnace filters
Check safety devices
Check limit control
Inspect combustion chamber
Check blower wheel
Check furnace wiring
Check combustion air
Check gas valve operation
Test for gas leaks
Check humidifier
Check electrical connections
Inspect heat exchanger for leaks
Check motors and oil if necessary
Check any/all accessories
Check and secure all panels
Check thermostat and calibrate if necessary
If you're looking for great HVAC services for your home, give us a call or fill out our contact form, and you'll see why we are your trusted HVAC experts!