One of our mobile freezers could be an ideal solution for a variety of issues.
Don't you wish sometimes that you could take your walk-in freezer on the go with you? If you've ever thought about having a mobile freezer, here at QRC, we have great news for you! We offer mobile walk-in freezers that are ideal for a variety of purposes. When we first got started in business back in 2003, we knew that we wanted to be problem solvers for our customers in the Winston-Salem, North Carolina area. After listening to what issues our customers faced, we realized that the need for a mobile freezer was becoming more common. Here are a few reasons why our mobile walk-in freezers could be the solution you seek: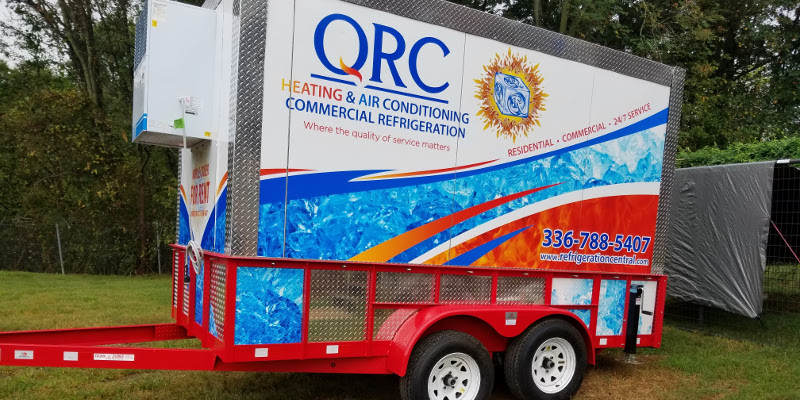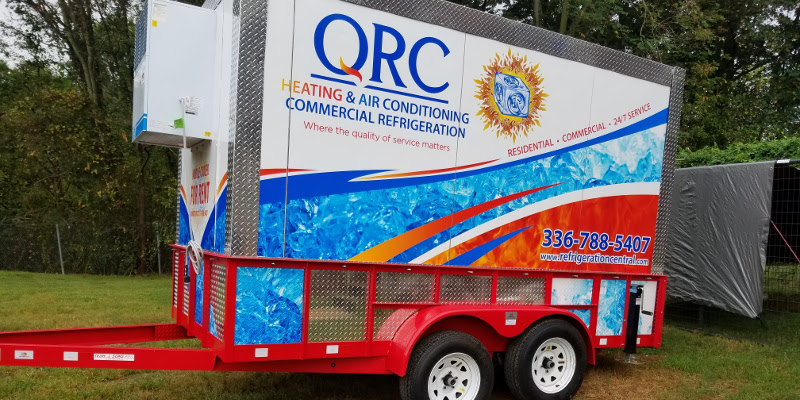 Handle emergency stock issues – Have you ever had your supplier go out of stock, or worse out of business, leaving you to trek across the city, county or even state to get what you needed? It's a real hassle when you need a large order and lack a way to transport your products and keep them within food-safe temperature guidelines. With a mobile freezer, you're all set!
Handle emergency power outages – Not only will you be able to transfer your frozen foods to your mobile freezer if the power goes out at your business, but you'll also be able to relocate elsewhere if there is also another problem at your business location.
Extra freezer storage – Business growth is a beautiful thing, but it sometimes presents growing pains. If you have outgrown your freezer and do not have the space to allocate to a second one or larger one, mobile walk-in freezers can help you out while you decide whether to relocate to a larger building.
Tenant concerns – If you are renting the space you are in and have issues with the walk-in freezer, you could be having a problem getting the property owner to resolve the problem. Having a mobile freezer gets you by while you negotiate.
Relocation – If negotiations fail or you decide to move for other reasons, your mobile freezer will make the move easier and avoid food loss.
If these or other issues have you thinking about mobile walk-in freezers, don't hesitate to contact us to learn more. If you have any refrigeration or HVAC problems, count on us for honest advice and recommendations.
---
At QRC, we offer mobile walk-in freezers to customers in Winston-Salem, Raleigh, Charlotte, Greensboro, Waterford, Central Heights, Southern Pines, Lewisville, Clemmons, Kernersville, High Point, Ardmore, King, and Lexington, North Carolina.